As a community pharmacy, you work hard to help your neighbors and their families live happy, healthy lives.
On the backend, pharmacy competition is tough and the marketplace is constantly changing, but opportunity awaits. Independents have the potential to cash in on solutions, ideas and
quicker than chain stores. If you don't adapt, nothing will change. If you're open to new solutions and ideas, you could potentially realize new sources of revenue. Now is the time to evaluate your strategy and maximize pharmacy performance.
Here are five solutions to help improve community pharmacy performance — all of which could impact your financials.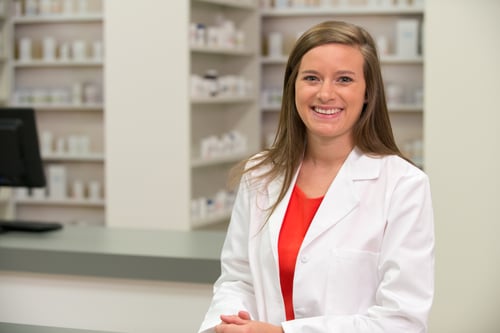 1. Join a PSAO
Joining a Pharmacy Services Administrative Organization (PSAO) is crucial for independent community pharmacies. PSAOs contract with pharmacy benefit managers (PBMs) on behalf of their pharmacy membership and act as intermediaries between both parties. Although most independents are affiliated with a PSAO, you may want to reevaluate your situation to see if other PSAOs/drug wholesalers could provide more comprehensive support for your pharmacy. Along with third-party contracting, some organizations provide expertise in audit assistance, CMS Star Rating performance management tools as well as a centralized payment center for reimbursements.
Interested in learning more about PSAOs? Cardinal Health PSAO Services provide enhanced opportunities to help independent pharmacies grow.
2. Implement an inventory management program
How much inventory should you keep on hand at any given time? This is an important decision, especially in community pharmacy. Prescription drug inventory is usually a pharmacy's largest asset. From a business perspective, inventory is key to driving cash flow and profitability. You may do a decent job of managing inventory levels, but if you're average at doing so, are you limiting your cash flow? An inventory management program can help ensure your inventory levels, and thus your cash flow, are optimized.
Most web-based inventory management programs features automated ordering with customized order points, product grouping, detailed reporting, and personalized inventory consultation and support. Better managing your inventory helps improve cash flow, and it can save you time spent preparing your prescription drug orders each day allowing you to focus more time on your patients.
The technology for maintaining optimized inventory levels is available. Why not give it a shot?
3. Implement an MTM program
As the healthcare landscape continues to evolve, the need for providers to take a more active role in their members' medication use has become increasingly apparent. Pharmacists can provide medication therapy management (MTM) services, like comprehensive medication reviews (CMRs), by actively managing drug therapy and identifying, preventing and resolving medication-related problems. As defined by the CMS, a CMR is an interactive, person-to-person or telehealth medication review and consultation of a beneficiary's medications (including prescriptions, over-the-counter (OTC) medications, herbal therapies, and dietary supplements) by a pharmacist that is intended to aid in assessing medication therapy and optimizing patient outcomes. Plus, pharmacists get reimbursed for delivering CMRs and other MTM services for eligible patients, such as adherence check-ins, transitioning patients to 90-day fill schedules, and more.
To simplify the process, OutcomesMTM's Connect™ Platform enables pharmacies to identify opportunities to provide – and bill for – MTM services for their eligible patients. This ensures members are on the right medications, using them the right way, and achieving desired results.
4. Telepharmacy
Telepharmacy, or remote dispensing, is a tool community pharmacists are using to provide better access to care and expand their pharmacy's footprint. Think of a brick-and-mortar telepharmacy site as an extension of your current pharmacy operation. The remote-dispensing site is staffed by a certified pharmacy technician and managed by a pharmacist located at a traditional community pharmacy. The collaborative pharmacy approach makes it feasible to operate a community pharmacy in a location that otherwise would not be able to support a full-fledged traditional pharmacy, like an underserved community.
TelePharm's remote-dispensing software enables remote prescription verification and live-video counseling with patients. The store-and-forward queue-based workflow is optimized for efficiency, and multiple lines of communication connect the technician and the pharmacist-in-charge.
Community pharmacies across the country are using telepharmacy software to:
Expand their footprint and supplement their pharmacy with more prescriptions
Open remote, brick-and-mortar telepharmacies to better serve rural patients
Provide dispensing at the point of care within or near clinics and/or hospitals
Does telepharmacy intrigue you? Download our free eBook:
5. Offer medication synchronization services
Managing multiple medications can be confusing and difficult. Unfortunately, many people miss doses of critical chronic medications when they don't have enough on hand. Medication synchronization is a tool to help pharmacies simplify the refill process for patients and caregivers by synchronizing refills to the same date each month and, in turn, helping improve patients' medication adherence. Newer web-based solutions automate the identification process of eligible patients to synchronize – which is certainly better than doing it manually. Planning refill dates in advance can also positively impact inventory management, and syncing a large percentage of your patients can help you better assess staffing needs on certain days.
Learn more about medication synchronization software.
Thanks for reading our article. What products have you found that will help improve community pharmacy performance? Comment below and share your learnings with other community pharmacists!