"We're providing better pharmacy access," said LaDonna Poehler, RPh, in reference to what she sees as the most valuable aspect of telepharmacy.
LaDonna Poehler is the owner of Medicine Shoppe #1339 in Newton, Illinois and a proud member of Women in Pharmacy at Cardinal Health, and she will even be speaking about independent pharmacy ownership at Cardinal Health RBC 2017. Late last year she opened a brand new telepharmacy, Poehler's Pharmacy, inside of a clinic in Dieterich, Illinois. The new telepharmacy is the first pharmacy in Dieterich, a rural town of 600 people located in southeastern Illinois.
We interviewed LaDonna to learn about her new telepharmacy site, ask how comfortable she feels as a pharmacist using retail telepharmacy software and see what she thinks is the most valuable aspect of remote dispensing in the retail setting.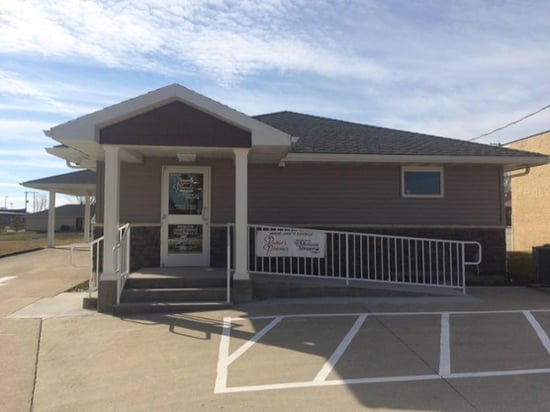 Poehler's Pharmacy, a remote-dispensing site, located in Dieterich, IL
How did you first hear about telepharmacy? And tell us about your site!
"I heard about it three or four years ago. There was a telepharmacy in my hometown and another town contacted me and asked if I wanted to open a telepharmacy there. I thought, "Is this even legal here?" Then I found out it was legal and I didn't really know what to believe at that point, so I investigated it a little bit. I didn't pursue it, but I checked it out.I received a postcard in the mail from TelePharm later on, and about two years ago this spring we got a call from the community village in Dieterich, Illinois, a rural town of about 600 people, and they asked if I would be interested in opening a telepharmacy there. They just wanted better access to a pharmacy. We thought about it and we talked about it. They mentioned that if I don't pursue it, they were going to pursue it as a village. One thing led to another and we opened our telepharmacy in December of 2016. I felt honored because the community village didn't ask any other independent pharmacy owners in the area.
Our telepharmacy is located within a clinic, so we lease space from a provider. We've been filling about 15-20 scripts a day so far, and have seen good over-the-counter (OTC) sales, despite our small front end. I know of another telepharmacy in Illinois that took nine months to get to 40 scripts a day. I'm confident that we'll get there as well. Also, my technician wishes we were busier."
Is telepharmacy legal in your state? View our updated telepharmacy regulations map to find out!
How comfortable do you feel as a pharmacist using TelePharm?
"I feel very comfortable. Number one: I trust my pharmacy technician at the telepharmacy and she knows that I'm just a call or a message away. I like that you can chat or message within TelePharm's software. She knows I'm here and I know that our patient's prescriptions are being processed correctly. You can't hide anything from the software. It's that precise."
Aside from operational cost savings, what's the biggest value you see in telepharmacy?
"We're providing better pharmacy access. In my particular situation, putting a pharmacy in a community that has to drive 15-20 miles to access its nearest pharmacy and pharmacist provides a ton of value. It may be okay to travel that far when visiting your doctor, but it's not feasible for maintenance medicines — especially when it's a rural community. People would rather be loyal to Poehler's Pharmacy in Dieterich, IL rather than a big box store 15 minutes away in Effingham, IL. We're giving people an opportunity to get their prescriptions filled locally and not have to drive as far.
Did you know?
A rural
is defined as a community 10+ miles driving distance to the nearest retail pharmacy. Are there pharmacy deserts located in your state? View our state-by-state pharmacy deserts map for more information.
Also, I wanted to own another pharmacy. With telepharmacy I can do that and I still be the pharmacist-in-charge at both locations. I have a relief pharmacist who checks prescriptions in both sites when needed. I'm at that point in my life where it's time to add more to it. I was out of pharmacy school for a year when we opened our first location and my husband and I only have three other businesses between the two of us so why not add another one, right?"
Interested in more details about telepharmacy? Start by downloading our beginner's guide.
Better pharmacy access

— that's great for patients.

What do your patients think of telepharmacy?
"They don't realize how easy it is to talk to me. You just click the tablet screen to talk. It's a rural area so we have a lot of older folks that don't completely understand the technology yet, but they are adapting to it. For the most part, they love it. And apparently our prices are beating a chain store located in a neighboring city, so that's great. We're also working with our wholesaler, Cardinal Health, to get more OTC products available here in our 800 sq. ft. telepharmacy. I would say a lot of people are inquisitive. They will come in and buy a bottle of asprin and then ask us more about how telepharmacy works. A misconception we're dealing with is that people don't see me, the pharmacist, there so they don't think there is one. We've got a lot of activities in the works to communicate to new patients that you can get your prescriptions here and have your old ones transferred, too."
Why did you choose telepharm?
"We didn't actually look at any other telepharmacy software, but we didn't need to. I couldn't even tell you another company that has software out there. We actually went to Winchester, Illinois to see Byron Berry's store (another TelePharm customer). They were our inspiration for opening a telepharmacy. They were using ComputerRx and the technician spent a lot of time with us. At the beginning we were like, "Wow, is this ComputerRx?" "No," the technician said. "This is TelePharm." It looked pretty good and the software is wonderful. It's just so simple to use. Not to take anything away from you, but it's just that simple.
We actually switched to ComputerRx from a different pharmacy management system because of TelePharm and the integration between the two. I went to our old PMS and they wouldn't work on a better integration for the two. They came up with their own telepharmacy solution and I said "I'm not going to be your guinea pig." I told them, "I hate to let go of this platform, but I'm going with TelePharm and I'm going to switch to ComputerRx." So far it's been good. We don't have any issues with the integrations between the two."
Would you recommend TelePharm/telepharmacy to others? Why?
"Yes I would recommend TelePharm to others, and I already did to another pharmacy owner just the other day. I think so far it's going well. It's a growing process for everyone and we're still ramping up. And actually, my husband just happened to pop up here in the pharmacy. Are you glad we went with TelePharm and telepharmacy? Yes? Okay, he said yes. So that's good!"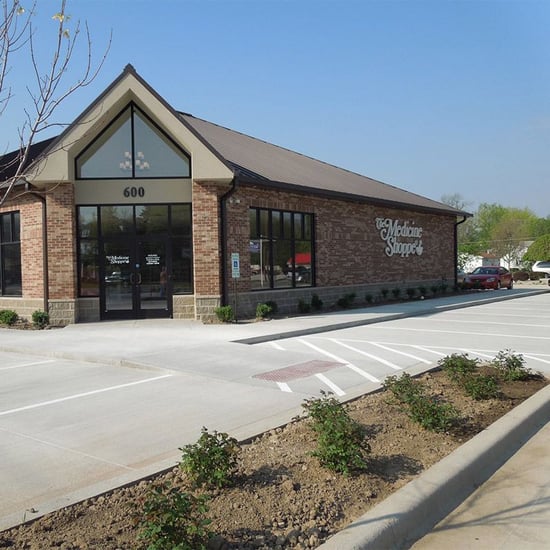 Medicine Shoppe #1339, the managing pharmacy for the telepharmacy, located in Newton, IL
Thanks for reading! Would you like to hear more about how pharmacy owners are using telepharmacy to provide better pharmacy access? View our success stories page.