This Women Pharmacist Day, we're recognizing Pamela Wiltfang, RPh. Pamela is the Director of Clinical Services and Innovative Practice for NuCara, a regional pharmacy chain headquartered in Iowa. She is a committed pharmacist, mentor, preceptor, innovator, wife, and mother. From giving back and helping develop the next generation of pharmacists, to pursuing innovative practices within her organization to provide better care, Pamela is an excellent example of a woman pharmacist who uses her career and position to benefit others.
---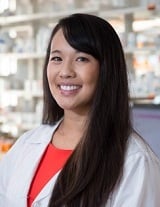 Pamela Wiltfang, RPh
Tell us about your journey into pharmacy - how did you decide this was a profession you wanted to go into?
I knew I wanted to be in healthcare ever since high school. I took a career test to find out what might be a good fit, and the top three results for me were law, optometry and pharmacy, and that's when I began to think more about pharmacy specifically. I shadowed a number of pharmacists, including one of my current mentors, Dr. Diane Reist, and had the opportunity to experience pharmacy firsthand.
What stood out to me about pharmacy is that pharmacists are highly accessible in their communities and are held in high regard by other healthcare professionals. I enjoyed the interaction with patients and other healthcare providers, and I always thought it would be great to have an opportunity to make a difference in patients' lives.
Another reason I wanted to go into healthcare was because of my knowledge of the difference in healthcare in other countries. I have family members in China who have dealt with a variety of diagnoses that could have been prevented, but found it interesting that their healthcare system doesn't practice preventative care the same way we do in the U.S. They have a different culture around medicine and a different education system, so when family members got sick in China they would often look to our family for help. This gave me even more of a desire to be educated in the field so I could be a better resource for my family members overseas.
How long have you been a pharmacist and what sorts of roles have you been in throughout your pharmacy career?
I graduated from the University of Iowa College of Pharmacy in 2012, and I have been working as a pharmacist for over seven years now. After graduation, I started as the pharmacist in charge (PIC) at NuCara's Marshalltown, IA clinic pharmacy location. A couple years after that, I became Director of Clinical Services and Innovative Practice for the NuCara as well as PIC at NuCara's Fairfield, IA clinic pharmacy location. Today, in addition to managing NuCara's clinical programs, I oversee three of NuCara's telepharmacies (Brooklyn, Montezuma, & Traer, IA) from my home pharmacy location in Coralville, Iowa. The Coralville NuCara location has a variety of services under one roof: retail, sterile and non-sterile compounding, home medical services, and veterinary pharmacy. I also oversee NuCara Health Solutions, in which I currently manage 25 interns working on a variety of our clinical services.
What do you find most fulfilling about being a pharmacist?
I love having a variety of different roles and being active in pharmacy innovations. I'm fortunate to work in a supportive environment that is open to innovation and new ideas that will help us better serve patients.
One of my favorite things about being a pharmacist is being able to mentor students and empower them to build their future to become great pharmacists. I believe great mentors and a good education are crucial to building a better future.
I really value being a resource to students, colleagues, healthcare providers, and patients. It's important as a leader and pharmacist to be present in the pharmacy and understand the daily workings so you can teach and guide others as best you can. I fully believe in the phrase "leading by example."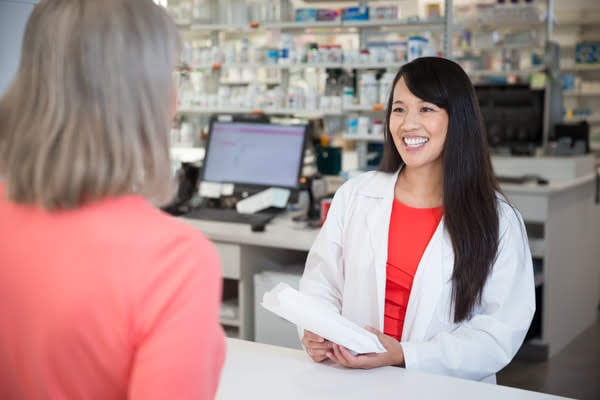 In what ways have you implemented new innovations in your pharmacy practice to better care for patients and keep your pharmacy strong?
Telepharmacy is a big initiative we've embraced that allows us to provide pharmacy services to patients in underserved areas. Aside from that, we've implemented other innovations into our practice to help our pharmacists and technicians maximize their efficiency and effectiveness.
We have technicians taking on some of the responsibility of prescription verification through our tech-check-tech program, which allows our pharmacists to spend more time with their patients and keeps them practicing at the top of their licenses. At the same time, it also helps the technicians use their skills and training as much as possible so they continue to grow and feel fulfilled in their careers with us.
Pharmacists often focus a lot on the dispensing side of the pharmacy workflow, which leaves a missed opportunity for a clinical intervention and keeps them from having meaningful interactions with patients. We are trying to shift that focus to quality-based care and ultimately to taking better care of our patients.
You are the PIC over three of NuCara's six telepharmacies. Can you tell us how that has impacted your pharmacy practice?
With telepharmacy, we are able to provide services to smaller towns which otherwise wouldn't be able to sustain a traditional pharmacy. The telepharmacy model allows us to serve patients in underserved areas with pharmacists located off-site through the TelePharm software. We also have pharmacists on location at the telepharmacies at least twice a month to provide clinical services, immunizations, including travel vaccines, and MTM programs just like patients can get at any traditional pharmacy location.
Another benefit it provides to us as an organization is the chance to give our pharmacy students and interns an exciting introduction into the possibilities for telepharmacy and how it provides opportunities for expansion of clinical services and greater patient access.
You are also a preceptor at the UI College of Pharmacy - can you tell us about that experience?
Being a preceptor and mentor is one of my favorite things because I love to support the students and teach them about the different aspects of pharmacy. Students get a variety of experiences when they work with me at the Coralville NuCara. I like to set high expectations for my students so they can get a little piece of what life is like as a pharmacist. My main goal is to grow their clinical knowledge and provide them real life experience with time management & professional skills. Each student gets to experience telepharmacy, technician product verification (tech-check-tech), veterinary pharmacy, compounding pharmacy, and the clinical services we provide so they are exposed to all of the innovative practices we use throughout NuCara's operations.
*Pamela was recently recognized by the University of Iowa College of Pharmacy as the recipient of their Advanced Pharmacy Practice Experience (APPE) Preceptor Excellence Award.
What advice do you have for pharmacists - women or men - about how to have the biggest impact and feel most fulfilled in their pharmacy careers?
There are a lot of different directions a pharmacy career can take you, and there are lots of opportunities out there, so try to find what best fits you in the field of pharmacy. When people love their job, that's when they are really going to make a difference in patient health and also make it a positive work environment for those working with them. I try to convey to those who work with me that I love what I'm doing and that I'm passionate about it, and I hope that it becomes contagious and makes my co-workers excited and passionate as well. Find an area of pharmacy that you love and are excited by, and you'll have the biggest impact.
See how Pamela's organization, NuCara, retained pharmacy access in small town Iowa through telepharmacy in this success story video.
Interested in learning more about telepharmacy and how you can innovate your pharmacy practice? Click here to access the Telepharmacy 101 Guidebook.