The COVID-19 pandemic has created a culture shift in employment. The Great Resignation swept the country leaving companies struggling to retain employees. There is a labor shortage in many industries, and pharmacy is no exception.
Pharmacies across the country are closing for days at a time and offering limited hours of operation due to being understaffed. Pharmacies with only one pharmacist have had no choice but to close if the pharmacist gets sick. Long-time pharmacy employees are getting burned out in record numbers and leaving for other jobs due to fatigue from increased workloads brought on by the pandemic.
Pharmacists and technicians are stretched thin with increasing new clinical tasks such as administering vaccinations. According to NBC News, most pharmacies are not able to keep up with staffing needs to safely manage the growing workload. The shortage of staff combined with an increased workload creates an unsafe environment that raises the risk of making mistakes. When errors are made with prescription medications, there can be serious consequences to patient health.
TelePharm offers a solution.
Optimizes staffing coverage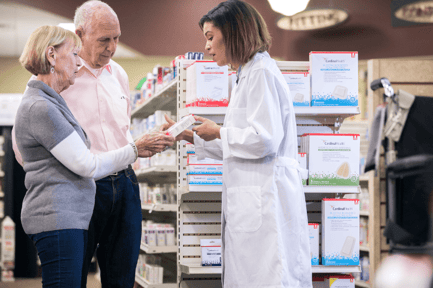 Our telepharmacy software enables remote dispensing of prescriptions through an image based workflow and live-video counseling. This allows a pharmacist to fulfill their duties from a remote location. Pharmacies are able to operate as a full telepharmacy or a hybrid model, where a pharmacist is on site regularly, but the pharmacy can operate as a telepharmacy if the onsite pharmacist is out sick or on PTO. Then, a pharmacist from another affiliated pharmacy could verify prescriptions and counsel patients during that time to keep the pharmacy open. Today, if a pharmacist is out sick, a PRN or floater pharmacist would fill in for the day. However, with staffing issues it is becoming even more challenging to cover shifts. TelePharm software enables pharmacists to act as a virtual floater to manage more than one pharmacy location without needing to be there physically.
With TelePharm, a pharmacist can service more than one location at a time. Why is this important? Imagine a regional independent pharmacy chain is experiencing staffing issues. They might be struggling to afford a pharmacist salary for each location. If a pharmacist can serve multiple locations, then the pharmacy can serve more patients and remain financially sustainable. TelePharm software enables pharmacies to operate on extended hours and service more customers.
Improves Workflow efficiency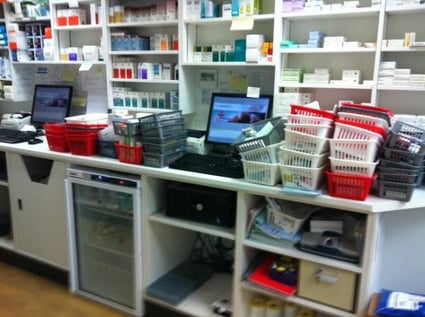 According to Wall Street Journal, pharmacists and pharmacy technicians are experiencing high rates of fatigue and burnout due to being overworked with ever increasing tasks. This is not just a problem for locally owned pharmacies. CVS recently closed 10% of their locations (approximately 900 stores) due to staffing shortages according to USA Today. Understaffing can create an unsafe environment causing more mistakes, and it decreases the time pharmacists are able to spend with patients. TelePharm software streamlines operations for filling prescriptions.
Our virtual verification software enables pharmacists to verify prescriptions through photographic images of prescriptions taken by a technician. This decouples the pharmacist from the fill counter allowing them to focus on more clinical and patient-facing activities, while making the entire fill process more efficient.
With virtual verification, a technician can move a single prescription through the entire fill process and then quarantine the prescription in the will-call to await approval from the pharmacist to dispense. This decreases multitasking and eliminates the stacks of baskets awaiting pharmacist verification, allowing the technician to continue filling prescriptions for pharmacist approval without creating bottlenecks. Additionally, a full audit log is stored for each action taken on the prescription. The pharmacist (when available) will pull up the virtual queue of prescriptions awaiting verification, rather than rifling through a stack of baskets and working to get through them as quickly as possible.
The world has shown incredible perseverance through challenging times and companies have had to adapt quickly to changes in how we work. Innovation in technology plays a big role in supporting issues that arise from the new normal, and pharmacies can benefit from these advances to improve efficiencies and staffing coverage.
Schedule your demo today.