Did you know?
Telepharmacy increases medication access and adherence for patients in rural and urban medically underserved areas because it provides patients with convenient access to a pharmacist and their medications.

Telepharmacy keeps healthcare local while saving and creating jobs in rural areas.

In a telepharmacy a pharmacist is always available to answer questions through HIPAA secure audio / visual technology.
There are currently 28 states that permit telepharmacy in an outpatient setting (view our telepharmacy regulations map here). That means 22 states could improve access to a pharmacist by implementing legislation or regulations that permit the use of telepharmacy. Additionally, many of the states that already allow telepharmacy could, with minor revisions to current regulations, have a much more significant impact on access to healthcare for their residents.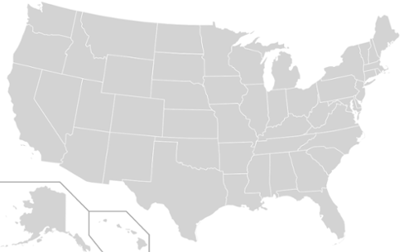 Here are 3 simple steps you (yes, you!) can take to advocate for changes to the telepharmacy rules and regulations in your state.
1. Contact your state's pharmacy association
If you are a pharmacist or have a good relationship with your local pharmacist, the first place to reach out to advocate for telepharmacy in your state is with your pharmacy association.
The pharmacy associations were created to represent pharmacists in each state with the mission of advancing the pharmacy profession. The focus of each association varies depending on what is most important to pharmacists within the given state. For example, some associations manage the pharmacist recovery network, as seen in Texas, while others, like Arizona, provide education and training for pharmacists.
While each pharmacy association varies in their efforts, every pharmacy association is involved in driving legislation and regulation in the state. You may not realize, but pharmacy associations typically testify on any bill that mentions the word pharmacy. The association also meets with your state board of pharmacy regularly to discuss proposals for new regulations. Who decides what the pharmacy association is saying in these situations? The members (this means you!).
Therefore, it's important to let your pharmacy association know how telepharmacy can benefit you and your community so they can lead the charge by working with the board of pharmacy and legislators to implement favorable telepharmacy regulations within the state. We can't stress enough the importance of being involved in your association to make your voice heard.
2. Contact your state board of pharmacy
While your pharmacy association represents the pharmacists in the state, your state board of pharmacy represents the public and is tasked with protecting patient safety.
Patients want safe, effective and convenient access to a pharmacist. Telepharmacy has been proven to be safe for patients and can increase patient safety by improving access to medications, particularly in medically underserved areas (check out our top 10 use-case scenarios here). Contact your state board and make them aware of these safe benefits to patient care; they might be able to help approve telepharmacy in your area.
There are many ways in which state boards of pharmacy have the authority to implement telepharmacy in their state. Here are a few examples:
Kansas has rules which allow approval of a

pilot program

to demonstrate how new technology can help the public.

Iowa has the ability to draft "

Board Bills

," which are legislation that are used to clean up the law and could be persuaded to include language around telepharmacy.

Minnesota allows

waivers to rules

, which means if appropriately demonstrated the board could change a rule which could make telepharmacy legal.
State boards WANT to hear from the public. Contact your state board of pharmacy to let them know how telepharmacy can benefit patient safety and access to crucial health care services and find out what ability they have to make it happen.
3. Contact your legislator or public official
Legislators and public officials are elected to represent their constituents and many of them oversee towns in pharmacy deserts. A pharmacy desert is defined as a rural or urban area where people lack convenient access to a pharmacy. When access is limited or inconvenient, there is an increased risk of medication non-adherence which can cause adverse effects on a patient's overall health.
Your legislators and public officials may not be aware there is a solution to this problem: telepharmacy. Telepharmacy can be utilized in these pharmacy deserts by a neighboring pharmacy in order to restore access to a vital point of care. Advocating to your legislators and public officials is a key way to encourage them to change the laws to safely improve access to pharmacy services for their constituents.
If you live in a town that lost access to their pharmacy or are interested in improving pharmacy access for those in pharmacy deserts, reach out to your legislator (follow this handy link to find your representative).
Use our educational letters to get started!
We have made it easy for you to contact each of these three organizations by using our educational letter templates.
Need help figuring out if telepharmacy is legal in your state? Trying to figure out who to contact to express your interest in making telepharmacy legal?
Contact our Regulatory Affairs team
here at TelePharm, they are happy to assist you.