National Pharmacy Technician Day is on Tuesday, October 18. We asked you to tell us about pharmacy technicians doing great work in their community, and you answered the call! So we're celebrating by sharing your shoutouts 📣🎉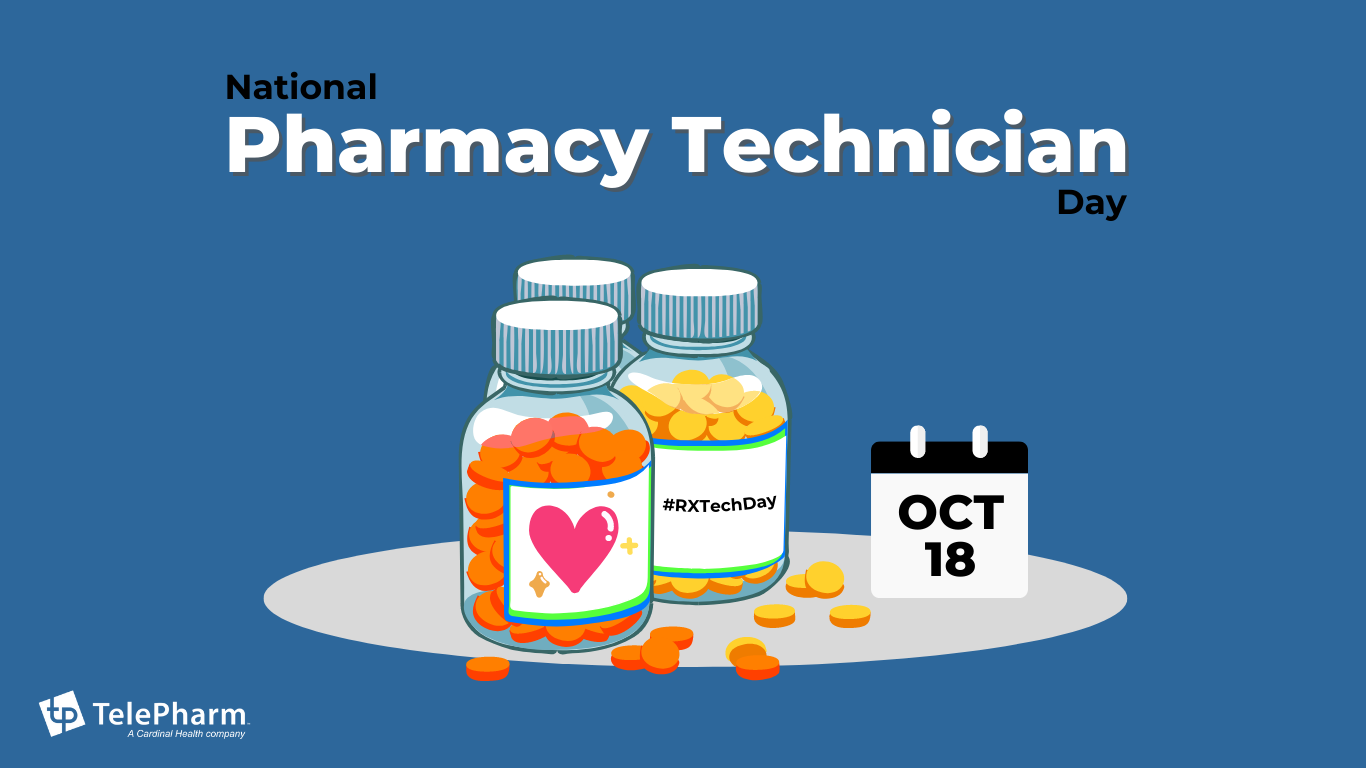 Pharmacy Technician Day recognizes how important pharmacy techs are as members of the healthcare team. It's a day to acknowledge and celebrate the impact techs have on the health and safety of patients. Thank you for all of your hard work and dedication!
Pharmacy Tech

Pharmacy

Nomination

Kari A.
Pharmacy Plus, Inc.
"

When I was out for medical leave, Kari took over in running our telepharmacy location, allowing me to rest and recover." - Lisa

Allison R.

Bandy's Pharmacy

"She is my coworker and we work together very well." - Susie G.

Jessica W.
NuCara Pharmacy

"Jessie is absolutely amazing with customers, prescribers, and coworkers. She takes care of this telepharmacy site almost completely by herself, and it runs like a well-oiled machine. I tried doing what she does for a couple days, and I couldn't keep up. She's truly fantastic at her job, and she's a kind, caring, wonderful person on top of that." - Tonia M.

"Jessie has always put the patients first in Montezuma. She goes above and beyond to enhance the pharmacy and its services offered to the community. Though we all know there are good days and bad days, she always comes to work with a smile and positive attitude. We're so lucky to have Jessie as a part of our NuCara Pharmacy family!" - Pamela W.

Jasmine A.

Genoa Healthcare

"Jasmine has always gone over and beyond in helping me, coming to our pharmacy for coverage and for help at anytime. She is very caring and compassionate about her job, and after all her years of service, she continues to be an asset to my site as well as her home site in Silver City. She is a team player and a hard-working technician. She is the best!" - Manny C.

Lisa B.
SSM Health

"Lisa was hired several years ago to staff a brand new telepharmacy. She was new to telepharmacy and outpatient retail pharmacy. She had a sharp learning curve but has built a successful retail location, even during the challenges presented by the pandemic which included a temporary closure of the site." - Kim G.

Karen E.

Sterling Pharmacy

"Karen is the glue that holds our telepharmacy together! She has been there for her patients from the beginning and has made the pharmacy what it is today by providing exceptional patient care." - Amanda S.
---
And a very special shoutout to the pharmacy technicians on the TelePharm team!
Nic and Jill on our Customer Service team both have experience as pharmacy technicians. We're very lucky to be able to use their knowledge to continuously update our telepharmacy platform with the features you want and need to make your job easier.