At TelePharm, we provide much more than just great software that makes running a telepharmacy safe, seamless, and efficient. We also provide relationships with several amazing teams which exist for the sole purpose of helping you achieve your goals and take care of business.
One of those amazing teams is our Customer Success team. If you become a customer of TelePharm, you'll get the pleasure of working closely with this helpful, friendly, and incredibly sharp crew. But until then, we thought it might be nice for them to poke their heads out and introduce themselves to the masses. Without further ado, here they are: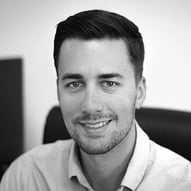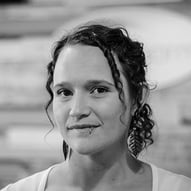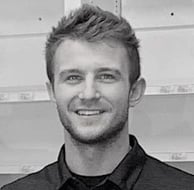 Hi there!
Jesse, Nicole, and Kyle here, and we head up the Customer Success team at TelePharm. We pride ourselves on providing service that's a cut above the rest, which means if you want three-hour wait times and robots that tell you to "wait for the next available associate," then we are not your cup of tea. With TelePharm, there are no call centers and no excessive wait times for getting your questions answered; we're always just a click away within the application. The same team who trains your pharmacy staff in-person is the same team answering your support questions, establishing a personal relationship and connection with each customer for a unique, unmatched customer experience. At TelePharm, you're not just a number, you're part of the TelePhamily.
To further enhance the customer experience, we encourage our users to provide us with their feedback, which drives innovative product updates on a weekly basis. When users have suggestions on improving the application, want to change the functionality of a current feature or just want to brainstorm ideas for future updates, all they need to do is share their thoughts with our team. We welcome this feedback with open ears, as it is invaluable to making the TelePharm application as friendly to users as possible. Because our team is supporting the product and not necessarily using it in real applications, it's important we tailor the user experience to meet the needs of the customers who are using it every day in actual pharmacy settings.
What's great about the process is that the feedback doesn't fall into a black hole! Internal discussions with our wicked smart software development team are immediately fired up and we quickly reach out to gather details from the customer about their idea. A feature request is then added to our roadmap, where the product development team gets to work building it out. Meanwhile, we on the Customer Success team are providing excellent support on the front lines explaining these new features as they're released.
We provide a variety of resources to customers from the point of onboarding, installation, and go-live. Upon joining the TelePharm family, customers speak with an implementation specialist who walks them through every step in the process, they're provided setup documentation, hardware requirements, state specific resources, and more. Training articles and videos are housed in our online help desk for ongoing training and answering questions on the fly once a customer is installed. Everything users learn during on-site training resides in the helpdesk for future review. When more specific questions pop up, the support chat feature is available to get those questions answered immediately. A custom reporting tool is also available in the applications for users to gain valuable insight into their prescription fill data across their entire organization.
In case you can't tell from the name "Customer Success Team," we're completely committed to the success and happiness of our customers. We're here to walk alongside customers at every stage of the process to provide support, resources, and improvements to make life easy so they can focus on serving their patients and providing top quality care.
We hope to get the chance to work with you someday too. Thanks for reading!
Love,
TelePharm Customer Success Team
Read our previous blog post to get a recap on the past 20 years of innovation and growth both inside and outside the world of telepharmacy:
Want to learn more about how telepharmacy works? Click below to watch a short video: