We've reached the final week of American Pharmacist Month, and we wanted to thank everyone who participated. Throughout the month, we've been highlighting pharmacists who have displayed outstanding commitment to serving their patients and communities. Thanks again to you pharmacists and of course to the friends, employees, and co-workers who nominated them for recognition!
Pharmacists play a vital role in patient care, as they are the most commonly-visited healthcare professionals, and they are often active and supportive members of the communities in which they live and work. We wanted to take the opportunity to recognize pharmacists who have dedicated their lives and careers to serving their communities and patients - so we reached out to our network of pharmacies to accept nominations from those who work alongside pharmacists every day.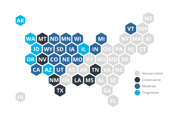 Zackery Taylor, RPh
Zackery Taylor, pharmacist at Green River Medical Center Pharmacy, was nominated by Tristen Lehnhoff a pharmacy technician under his charge.
"Zackery is always willing to help with any questions we have, or that the patients have. He is always very clear and straightforward to our patients."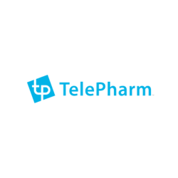 Donavan Smith, RPh
Tristen Lenhoff also submitted a nominated for another of her pharmacists, Donavan Smith. Smith is a pharmacist at WCHC Pharmacy in Utah.
"Donavan is great at counseling patients who don't quite understand their medications. He always has so much information on everything, and he is willing to go the extra mile to make sure that the patient has a full understanding of the medications they're taking. He's very knowledgeable about the software and hardware in the pharmacy system as well, and is always able to help the staff when we need it."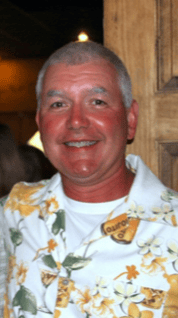 Don Quinones, RPh
Don Quinones of Wolters Drug Store & Manito Pharmacy, has been a pharmacist for 32 years. Submitting his nomination was Joy Ward, an employee of his.
"Don has worked at Wolters Drug Store since he was 16 years old. He started out as a delivery person, then tech and decided to go to pharmacy school. He graduated in 1987 from St Louis College of Pharmacy. He then came back and worked at the same pharmacy and six years later purchased the pharmacy. We live in a very small community and he is always the first to support the school and sports teams. Don is a great pharmacist and employer that truly cares about his customers and community."
Congratulations to these pharmacists for being recognized in our American Pharmacist Month highlight series, and we thank you for the service and care that each of you provide to your patients and those who work with you.
Thanks for celebrating American Pharmacist Month with us and for recognizing the efforts and impacts of pharmacists!