As a business owner, the most important assets you have are your employees. Opening a traditional store is familiar, but telepharmacy can be a new concept for many. It's important to take time to prepare your employees, and your patients, for the coming transition. That's why we've put together this list of 5 tips to ensure your transition into telepharmacy is a smooth one for all involved.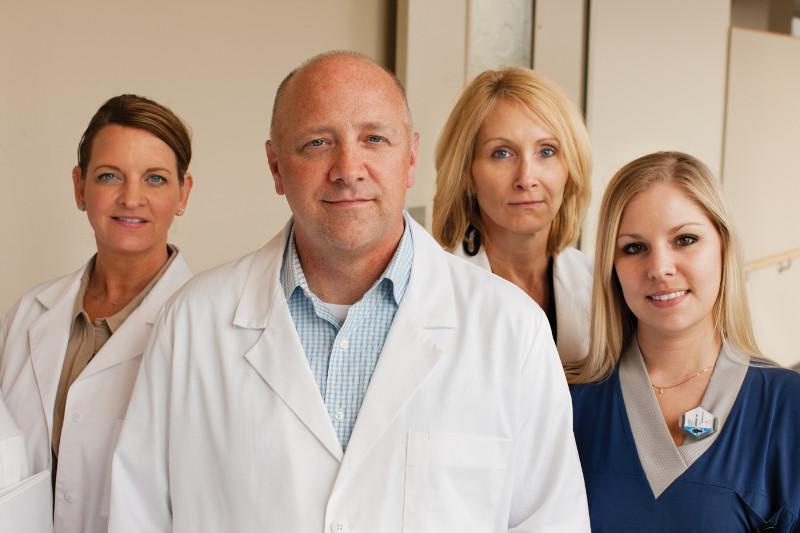 1. Train your technicians well and have open communication
Your technicians will be critical to a successful telepharmacy. In a traditional pharmacy, the pharmacy duties are shared between technicians, pharmacists, and potentially a clerk or other staff members. In a telepharmacy, your technicians will be responsible for managing most of the daily business operations of the store, (with support from the pharmacist at the central location, of course.) It's a big change for a technician. In fact, many states consider a pharmacy technician working in a telepharmacy to be operating at a higher level than a traditional technician and include additional experience requirements for the technician in state regulations. By being selective in hiring the right technician and training them well, the telepharmacy will benefit greatly.
Open communication with your team is also vital to a smooth transition to telepharmacy. It's reasonable for your staff to be anxious about the new responsibilities and processes that come with working at a telepharmacy. When Dave Falk, owner of Sav Mor pharmacy, initially opened his telepharmacy, his pharmacists were hesitant and thought that telepharmacy would take away their positions:
"They thought they were going to lose their jobs but then they realized we are guaranteeing their jobs by supplementing prescriptions and new patients. We haven't parted ways with a pharmacist and I don't see that ever happening."
Two of his technicians far exceeded his expectations in their job performance as well, taking ownership of their telepharmacy by helping his pharmacies continue to grow and were promoted to managers. Telepharmacy also opens opportunities to expand his business to more remote sites in hospitals and clinics, which in turn could lead him to hiring more pharmacists to satisfy the workload.
Recommendations:
For the first few weeks, have your technician work on the software in the central pharmacy with close supervision by the pharmacist before leaving them on their own. It would be beneficial for your new technician to shadow a senior technician at another telepharmacy first, if possible.
Create a policy and procedure manual and give your technician a copy to refer to when necessary (don't worry, our product team will give you a great starting point if it's your first time creating a policy and procedure manual).
Make sure your technician knows how to get a hold of the pharmacist for questions. With TelePharm, the pharmacist is always just a quick chat away.
Have quarterly one on ones with each member of the team.
Make yourself available for feedback whenever possible.
When you show your team that you care about them by ensuring open and transparent communication and taking time to train them, you'll be rewarded by having their trust and maximum effort as they move confidently into this new and unfamiliar practice of pharmacy.
2. Optimize the physical workflow
Patient safety is the most important part of the job, so encourage your technicians to take the extra time to do things right. Setting them up for success by optimizing the physical workflow of the telepharmacy will allow them to do their work quickly, efficiently, and safely.
Streamline the movement in the pharmacy as an assembly process. Color coding and using larger font sizes for refill baskets should help reduce errors and enhance safety for the patients. Make sure you have an appropriate amount of computer monitors and that they are placed in locations that will enhance the efficiency of the workflow.
Recommendation:
Set a policy for the technicians to keep the counters clean and clear.
Use baskets to help keep the prescriptions together in one place.
Always instruct your staff to work on one prescription at a time.
Only print the papers that you need for the prescription which you are currently working on.
Use bar-code scanning technology when filling.
It is also important to regularly take time to review the process and evaluate waiting time and bottleneck tasks. To reduce fill time and decrease errors, one can turn to automated pill counting machines (which can integrate directly into TelePharm).
3. Tour a telepharmacy site before opening
"Seeing is believing," says Angela Falk, a pharmacist at Sav Mor pharmacy. She was sold on the safety of telepharmacy after she visited a remote telepharmacy site and the parent site. The experience of the technicians, combined with the clarity and simplicity of the technology, helped her feel more comfortable with verifying prescriptions that were not physically in front of her. It also helped her to realize safety features in TelePharm's software help prevent mistakes.
Visiting a telepharmacy site and witnessing operations firsthand can help you and your team understand the software and workflow, and make them more open to the possible change, which in turn will help smooth out the transition from over-the-shoulder supervising to remote supervising. Contact us for more information if you are interested in visiting a local telepharmacy.
Recommendation:
Invite your team to a fully operational telepharmacy and its central site.
Encourage them to talk to the patients and the technicians at the remote site.
Encourage them to talk to the pharmacist at the host site.
Answer questions and get to know their concerns at each task.
As Cindi Reed, owner of Oakwood Apothecary and Dick's pharmacy, said, "Our overall goal is to provide education and help the patients. Helping your team transition will help you achieve your goal."
4. Develop relationships within the new community (if it's a brand new telepharmacy)
There are a couple key things to keep in mind when opening a new telepharmacy and developing a relationship with the community. The first is that you're the new establishment in town, and you need to earn the community's trust and their business. The second is that they may not have heard of the concept of telepharmacy, so you have the opportunity to introduce them to a new model. Dave Bush, Owner and pharmacist at Morristown pharmacy talks about the importance of building trust with the community in our interview with him:
"You really have to gain the trust of a small town. The people of the town want to make sure you are what you say you are. It takes time to build that trust and prove yourself to the town."
In the early stages, it's important to schedule times for the pharmacist to be on-site so that the community can interact with and get to know them. This is a good opportunity to introduce patients to the process of telepharmacy and to let them know that any time they ever come into the telepharmacy, they'll have the ability to talk to a pharmacist immediately via the TelePharm software.
Recommendation:
Spend time at the telepharmacy in the initial stages in order to get some face time with the community and to personally introduce the telepharmacy to the town.
Schedule a grand opening to meet the members of your new community
Have your technicians trained well so they can confidently perform their duties and instill confidence in the community members when they come in and ask questions.
Make it a normal practice for the technicians to have first-time patients initiate a video call with the pharmacist. Even if they don't require a consultation, this will show them how the process works and put them at ease knowing their pharmacist is always just a click away.
Aside from these in-store activities, it's highly recommended to invest in the community in other ways as well. Sponsoring local events, sports teams, and schools is a way to show everyone that you're bought in and that you care for the community beyond winning their business. By showing genuine care for the community, and having your staff do the same, you'll win over the community and make them comfortable with your new business in no time.
5. Ease the community into the new pharmacy model (if it's a conversion from a traditional pharmacy)
Perhaps you've decided to convert your traditional pharmacy to a telepharmacy. This should be a smooth transition process overall, but to make sure that the community embraces the change well you should take time to prepare them for the coming change before the switch is made.
It's always good to publicize the change ahead of time via social media, the local newspaper, and in-store with signage so that your patients can have time to ask you questions and get familiar with what will be different once the pharmacy converts to a telepharmacy. Again, much like a brand new pharmacy, you'll want to talk to people face to face to put them at ease that they'll continue to have instant access to you like they do now, but instead of being in-person, you'll be chatting with them face to face via a video call.
Recommendation:
Publicize the change ahead of time, and be available for questions from the community regarding the change.
Ease your technicians into having more responsibilities around the store, as they'll be managing all the responsibilities once the conversion is made.
Set up the telepharmacy software and walk people through what the process will look like once the telepharmacy is live. Show them how easy it will be for them to simply click a button on the tablet and have immediate access to you for any consultation needs.
With good customer service, plenty of preparation, and confident staff, patients will embrace their telepharmacy. Training your team well and communicating clearly with your community will ease the transition from traditional to telepharmacy.