As a company focused on enabling pharmacists to be more efficient and take better care of their patients, we believe community pharmacists play a fundamental role in improving population health.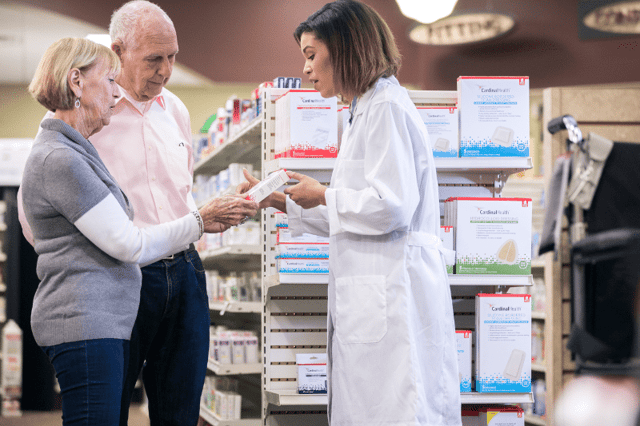 Nearly 3 in 5 American adults take a prescription drug according to a 2015 study published in the Journal of the American Medical Association. Whether or not we realize it, pharmacists are an integral part of our lives and we should give them the deserved recognition for the value they bring to the community.
On that note, happy American Pharmacists Month (in October)! The APhA created American Pharmacists Month to celebrate U.S. pharmacists who contribute to the wellness of patients through clinical integration and patient consultation. Community pharmacists provide convenient, high-quality care that drives behavioral changes and improves health outcomes. They are the most accessible and approachable healthcare expert, which makes them an invaluable resource in our everyday lives.
Here we celebrate pharmacists and look at the many ways they provide value to the community.
Prescription medication dispensing
Medication dispensing is the traditional bread and butter of pharmacists. They review drug dosage, strength, directions and ensure there are no interactions with other medication. A pharmacist is the last checkpoint before a patient takes their medication, which makes them an essential part of the patient care team. Although pharmacists are not technically providers, some jurisdictions already allow pharmacists to dispense a refill for certain medications without a prescription. Additionally, new technology — like telepharmacy software — enables off-site pharmacists to dispense medication from a remote location.

Clinical services
Pharmacists also add value to the community by providing clinical services, such as vaccines and immunizations, with no appointment needed. In some states, pharmacies are starting to enter working agreements with physicians in order to offer more clinical services. Pharmacists can also perform medication therapy management (MTM) for patients as a way to improve medication adherence and impact health outcomes, not to mention contribute to the CMS Star Ratings given to health plans. The more pharmacists there are providing clinical services, the more patients have access to those services.
Managing chronic disease states
Pharmacists are starting to see an increased role in helping patients manage chronic disease states like high blood pressure, heart disease, asthma and diabetes. Community pharmacists can help champion this initiative by providing truly personalized care through a strong, patient-pharmacist relationship. They can also perform comprehensive medication reviews (CMRs) with polychronic patients as an added measure to improve chronic disease states.
The burden of chronic diseases is rapidly increasing across the country and local pharmacists will play a key role in managing those patients in the coming years.
Help increase medication adherence rates
At least 125,000 Americans die annually due to poor medication adherence, or patients not taking their medications as prescribed. Local pharmacists can help combat adherence issues by educating patients during counseling sessions. These sessions allow pharmacists to provide more personalized care and reinforce the importance of taking prescribed medication. Pharmacists in low population areas like rural communities can have an especially big impact on medication adherence through patient education.
Learn how NuCara Pharmacy expanded into rural communities like Zearing, Iowa by downloading the case study!
Dedicated to the community
Aside from providing prescription medication and clinical services, community pharmacists are literally a part of the community they serve. Often times we see them sponsoring little league teams and participating in local charity events and fundraisers. They also provide services to local doctors, schools and businesses throughout their community. Local pharmacists are not only dedicated to their patients, but they are truly dedicated to the communities they serve. They play a significant role on the healthcare team and deserve the recognition. So, here's to you, community pharmacists!
Thanks for reading! Please feel free to Contact Us if you have any questions.